Welcome to Frankfurt Bus !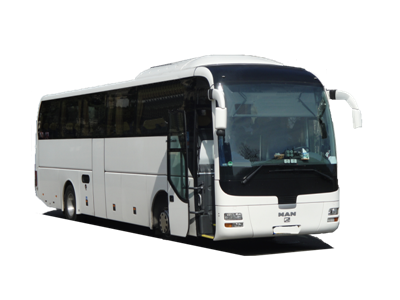 Frankfurt Bus is a booking platform that enables you to hire all kinds of buses, motor coaches, minibuses and minivans with drivers for any kind of private transportation in Frankfurt and the surrounding Hesse. You can for example charter a bus for a sightseeing tour in Frankfurt or a sightseeing excursion in the Hesse, or to organize and book a national or international coach trip to or from Frankfurt! Of course, Frankfurt Bus can also help you to organize any transfers in Frankfurt, airport transfers, and even international bus transfers to or from any places in Europe.
The Frankfurt Bus service and website results from a co-operation between the tour operator City Tours GmbH and did carefully-select some bus companies in Frankfurt, in the surrounding Hesse, in the whole Germany and across Europe to provide our customers modern and highly comfortable buses driven by local bus drivers.
Rent a bus in Frankfurt
If you wish to rent a bus in Frankfurt, just contact our team at . On this website, we invite you to learn more about the following subjects:
You will find more information about the service of Frankfurt Bus in our company information.